Welcome to the Home of the La Vernia Grizzlies Celebrating 25 Years of Youth and Community Enrichment!
Our Mission
We are here to educate our youth in the basic principles of sports and sportsmanship. This involves training their bodies for strength, endurance and
agility while training their minds to have excellence of character, including integrity, morale strength, and honor in self and team work.
We are a non-profit organization that strives to provide the youth of La Vernia with a place to play Football, Cheer and learn the basic principles of team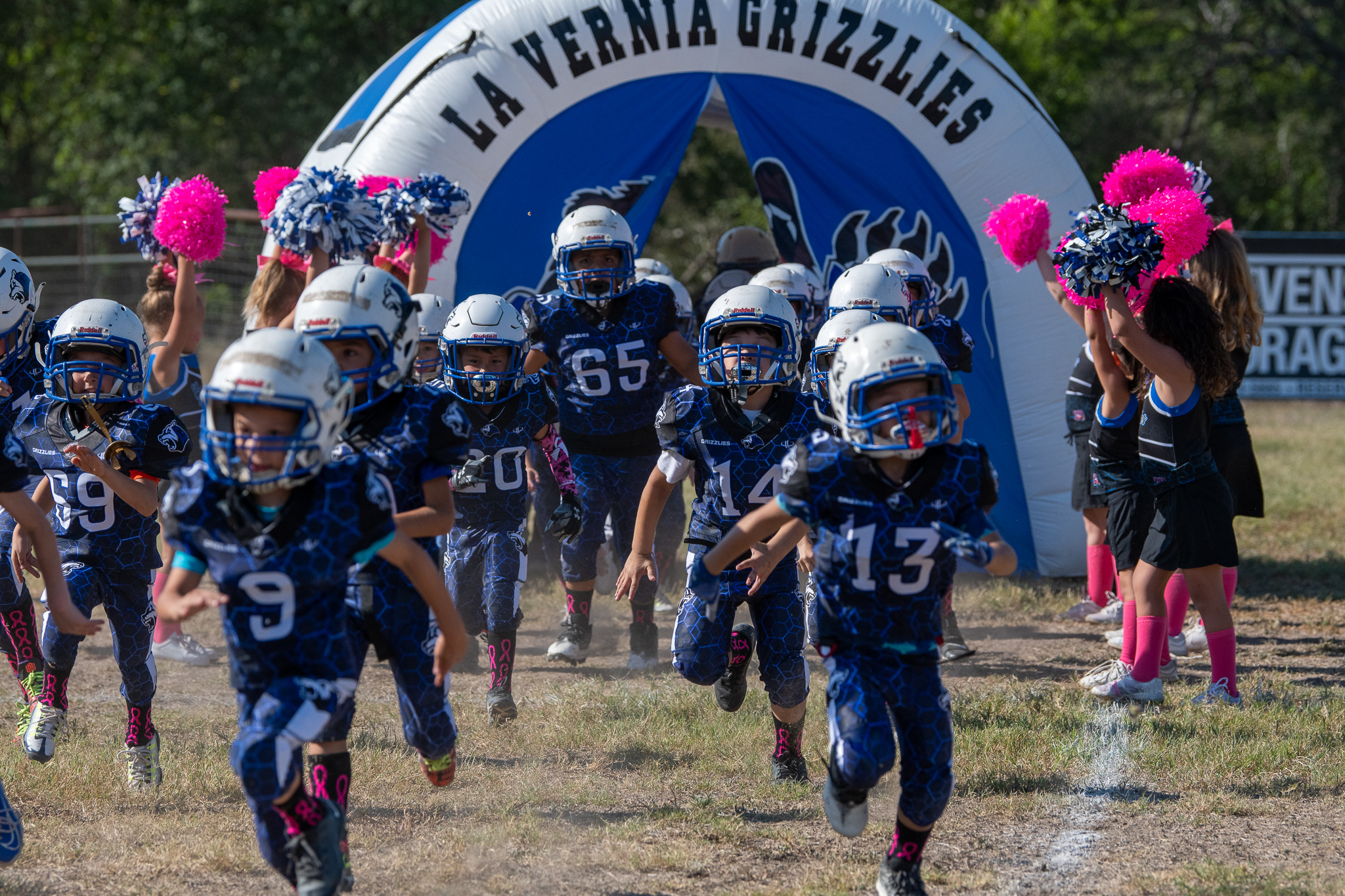 For Tackle Football TYFA uses a combination of the NCAA rules and a set of "home grown" rules that are modifications to the NCAA set and provide the unique rules to TYFA.
TYFA has 2 seasons, Spring and Fall, but the LA Vernia Grizzlies only participate in the fall season at the moment.
TYFA has 5 eligible age brackets which are available to both Boys and Girls with no discrimination against their size or weight. We currently offer the following:
Flag (4-5 year olds)
Tykes (6-7 year olds)
Rookies (8-9 year olds)
Juniors (10-11 year olds)
Eligibility is determined by what age an athlete will be on 8/1/current year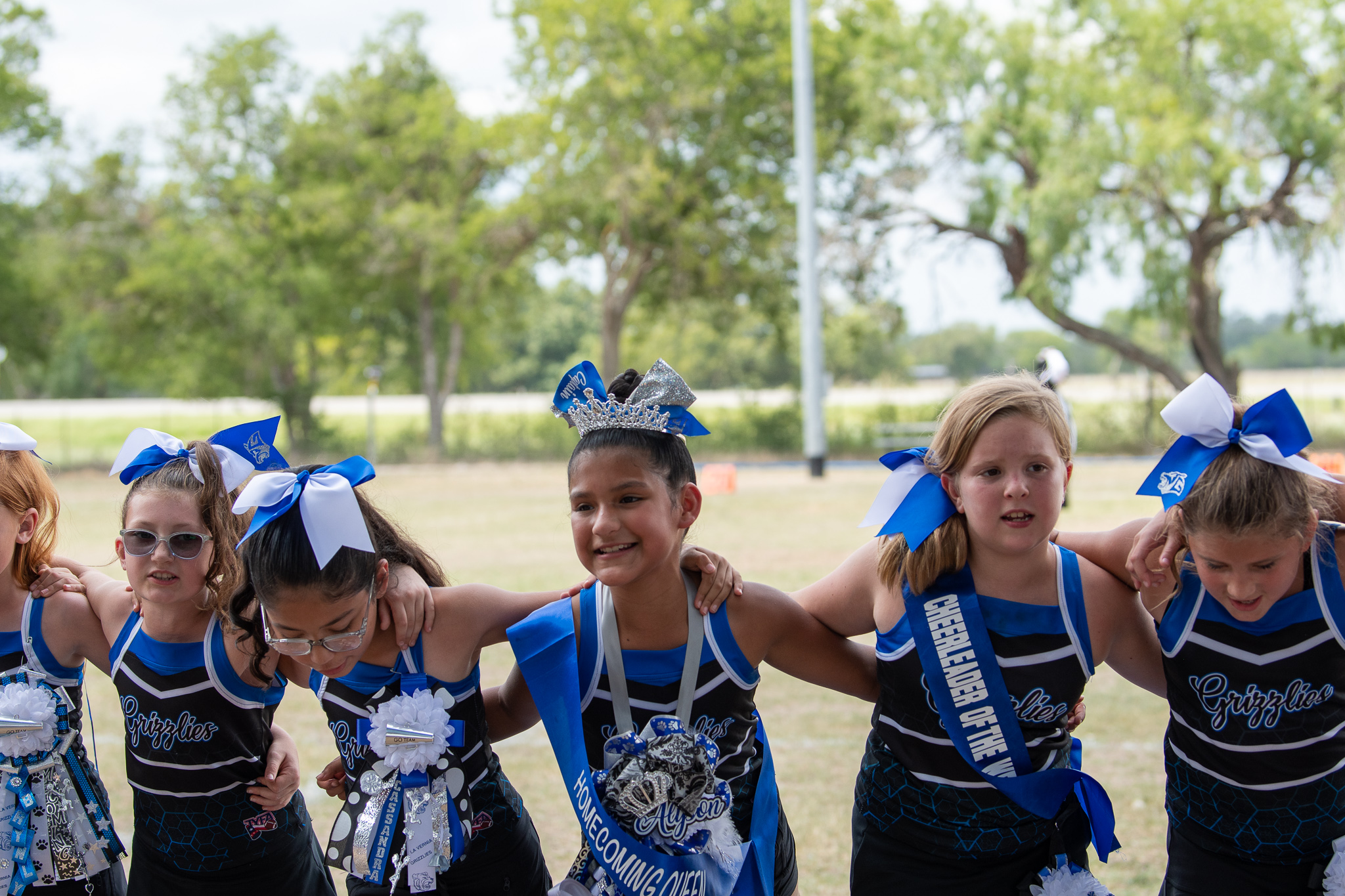 A TYFA year is split into 2 seasons. Spring and Fall, but La Vernia Grizzlies only participate in the fall season at the moment.  In the Cheer Program there are 6 eligible age brackets available for both Boys and Girls with no discrimination against their size or weight. We currently offer the following:
Tines/Flag (3-5 year olds)
Tykes (6-7 year olds)
Rookies (8-9 year olds)
Juniors (10-11 year olds)
Eligibility is determined by what age an athlete will be on 8/1/current year